Kranj Open 2018 - ODPOVEDANO
Uradna stran BZS
Kranj Open 2018 - ODPOVEDANO
Bowling Event - Kranj Open 2018 - ODPOVEDANO
2018-09-05
2018-09-08
Bowling sport competition - Kranj Open 2018 - ODPOVEDANO
First day: Wednesday, 05.09.2018
Last day: Saturday, 08.09.2018
Game format:
6 games qualification
3 or 4 players per pair of lanes, lane draws will be done by the organizer 20min before squad starts
Lanes will be changed after every game for the pair of lanes, crossframe
Lane maintenance before every squad
8 best players in qualification will qualify for the Final Step1
Handicap: Women, youth to 16 years and never registered players have 8 pins per game in qualification

Final Step 1: 8 players will play 2 games with the pin fall from qualification carried forward. Top 4 will qualify for the Final Step 2.
Final Step 2: 4 players will play 1 game from scratch. The best 2 will qualify to Final Step 3.
Final Step 3: 2 players will play 1 game from scratch for wining Kranj OPEN 2018.


Prizes:
Prize money (50% of entries)
Position 1 30%
Position 2 20%
Position 3 15%
Position 4 10%
1. place - qualification 5%
Best SENIOR 5%
Best WOMAN 5%
Best YOUNGSTER 5%
Best NON REGISTERED player 5%


Prize fund: variable
Prize tax: No
In case of a tie in the qualification and in the Final Step 1 the highest ranked player will be the player with the highest last game (then the highest second last game etc.). In case of a tie in the Final Steps 2, Final step 3 and Final step 4, a one ball roll of on a full set of pins will be played, repeated until the tie is broken.
Ratio: 5.00
Pattern by: Brunswick
Italy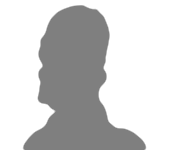 Slovenija